The holidays can be stressful in and of themselves, but the task of finding the perfect outfit for an office holiday party can be downright daunting. Luckily, this season offers a lot of fun and versatile holiday party fashion trends that are tasteful enough to leave the right impression in any context. Let us guide you through the holiday party trends 2017 has to offer.
Sequins
An inherently festive glittering surface makes sequins a no-brainer when it comes to adding a bit of spark to your office holiday party ensemble. While it may be a bit too bold of a textile to rock on an everyday basis, sequins are synonymous with nightlife, bespeaking a cityscape elegance that translates well into an office party setting. Finding their way onto sleek tea dresses, or adding a refined edge to otherwise straightforward blouses, sequins can can be alternately flashy or unassuming, in either case fostering eye-catching flare. If you're hesitant about pulling off such a bold look, you can always accessorize with a sequined clutch or hairband. Regardless of how they are incorporated into an outfit, sequins are easily one of the more alluring holiday party trends to have emerged in the latter half of this year.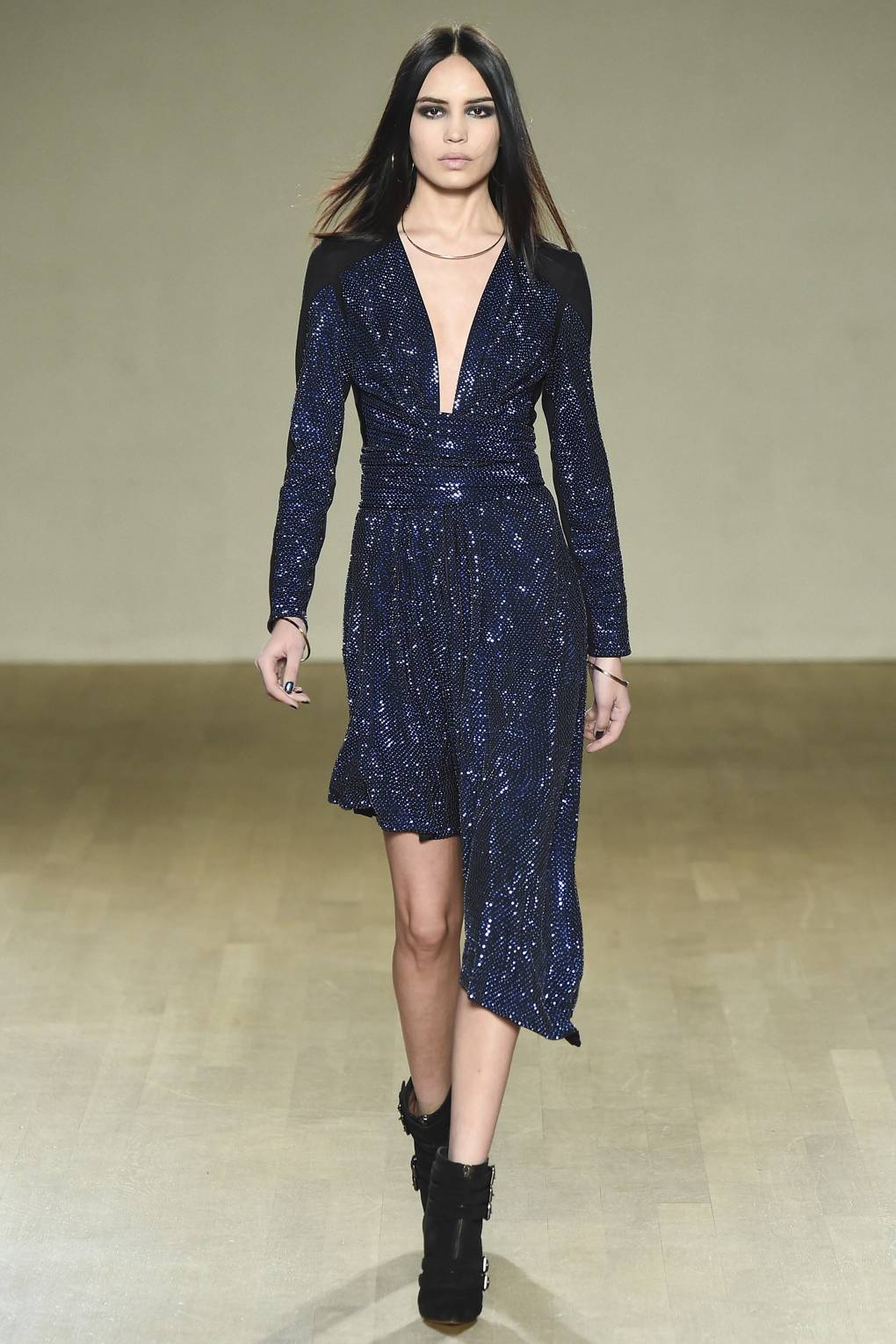 Suits
Suits are a reliable go-to for those looking to diverge from the standard party dress, and they also function as a clever way to flip the script on your workplace's sartorial binaries. An instant marker of nuanced elegance,  the menswear staple has been overhauled to offer decidedly feminine silhouettes while providing a level of comfort that will help you feel your best in addition to looking your best. By pairing a spotlight-stealing blazer, such as one glittered in the aforementioned sequins, with  perfectly tailored cigarette tuxedo trousers and statement accessorization can instantly take your fashion game up a notch. Another option for those who feel uneasy about going for a two-piece outfit would be to try out a blazer dress, whose hybridized structure has all the conventional formality of a dress with an added pinch of gender-bending cool factor. No matter your preference, the ever-popular blazer trend yields a surprisingly versatile array of styling options.
Velvet
A requisite fabric for the colder seasons, velvet is never a bad idea when it comes to putting together a polished yet easygoing look for an office Christmas party. Velvet blouses are a given when it comes to serving cozy hibernal looks, but to step it up a notch, opting for a long sleeve crossover dress in shades of burgundy or forest green can easily integrate some soft-spoken holiday colors into your party attire. Velvet also lends itself exceptionally well to hair accessories, so if you are unsure about going full measure with the dress, a prim velvet bow headband can go a long way when it comes to adding seasonal embellishments to your ensemble.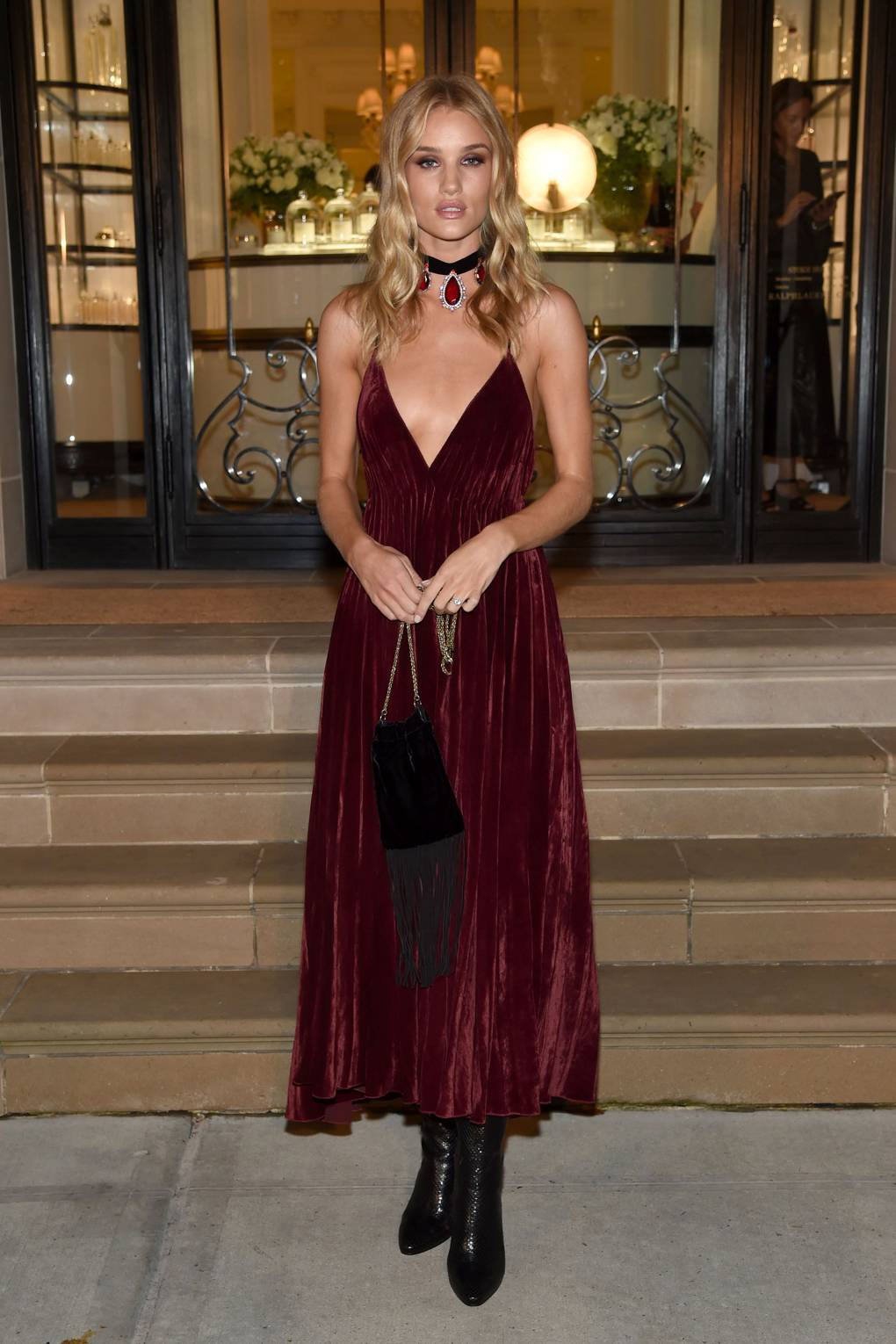 Sheer
While it is not the most weather-appropriate option, sheer tops have recently become a staple of going-out wear, specifically when paired with skirts or smart trousers. To avoid an overly risqué look, go for long sleeve black sheer top adorned with a tonal all-over print, paired with a twill skirt. For those seeking a more conservative approach, sheer tops pair equally well with cigarette trousers or coated denim, but be wary that this may give off a more casual impression. Feel free to experiment with checkered patterns when it comes to selecting the bottom half of your ensemble, and don't worry about doubling up on the pattern, since pattern-clashing has proven to be a prevalent style move as of late. To avoid freezing to death on your trajectory to the party and back, complete this look with your go-to formal peacoat, and you're good to go.
As you can see, there are a number of trends that have emerged throughout the past year that can help guide the direction of your holiday party outfit. Chances are that many of the aforementioned pieces are already lying around in your closet somewhere, but if not, investing in one of these trending fashionable articles can prove to be surprisingly useful wardrobe additions long after the party is over. Feel free to share your own holiday fashion tips or killer outfit ideas in the comment section below!